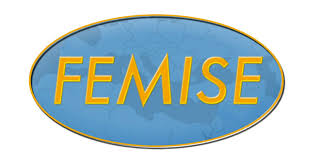 The EIB has a cooperation agreement with FEMISE, the Euro-Mediterranean network of economics institutes, to cooperate in the field of research within the framework of the Euro-Mediterranean Partnership (FEMIP).
The aim is to gain a better understanding of the socioeconomic context in the region and of the banking environment in the Mediterranean partner countries.
Femise (Forum euroméditerranéen des instituts de sciences économiques) is a network that gathers more than 90 members of economic research institutes, from 26 countries ie the 10 Mediterranean partner countries and 16 of the EU Member States. Femise is coordinated by the Economic Research Forum (ERF), Egypt, and the Institut de la Méditerranée (IM), France.
Its main research objectives include:
Transition and economic reform, including economic governance and the development of the private sector
The liberalisation of agriculture and trade in services
Social policy, especially with regard to public health and employment
Euro-Mediterranean regional integration as well as integration and cooperation between the southern and eastern Mediterranean countries and territories
The State's role and reform of economic institutions
The EIB and FEMISE cooperate in a number of fields: carrying out specific studies on the basis of work programmes, consulting on specific issues, exchange of experts, labelling of joint operations, etc.