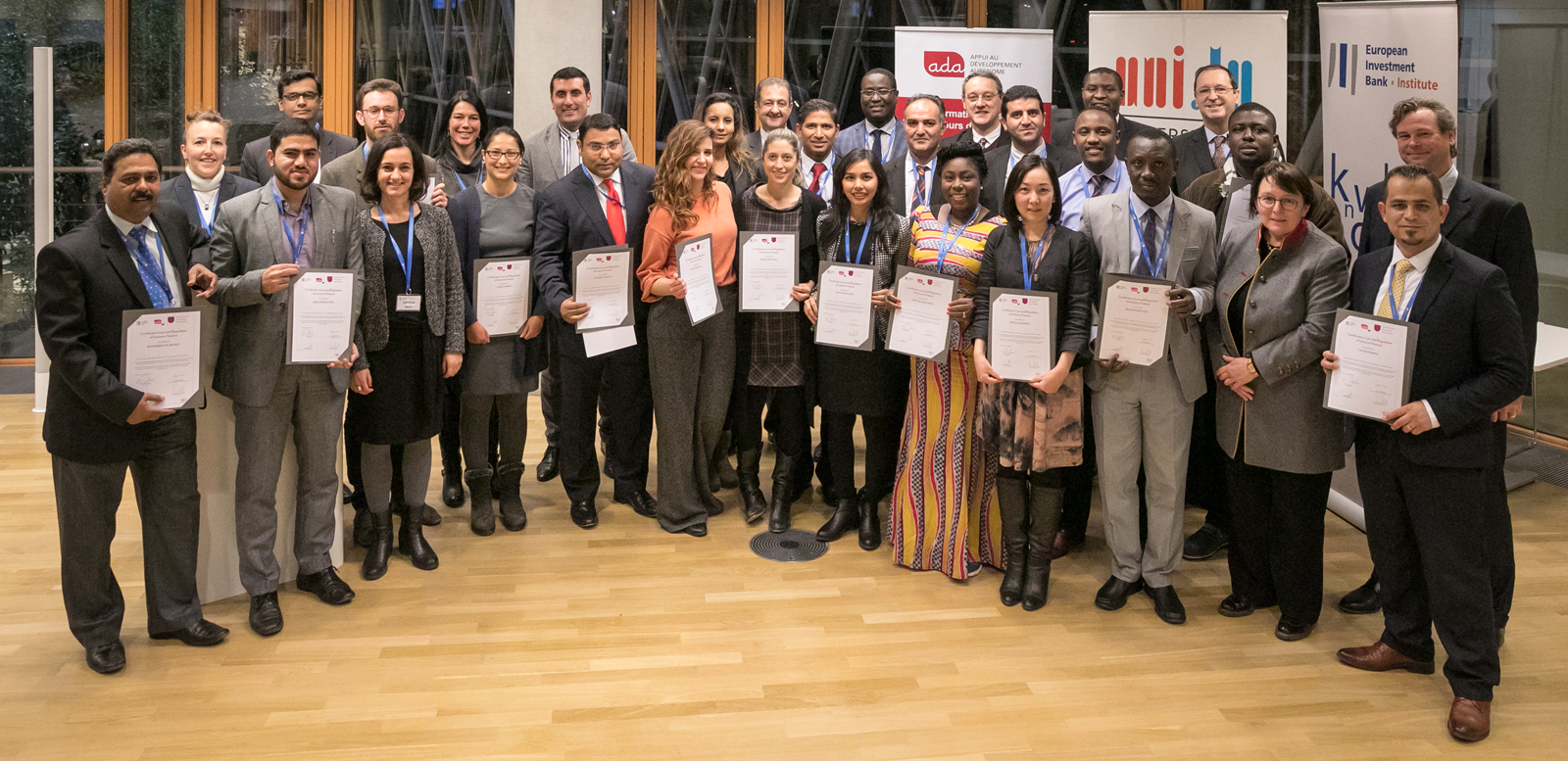 The Institute organises and coordinates courses provided by EIB Group staff on the EIB's Group role, missions and activities.
A typical course is structured over three or four sessions covering the EIB Group's (EIB and EIF) role and strategy, financing products or project cycles.
Specific courses may be provided on project finance, microfinance and inclusive finance, infrastructure financing and management. In some cases, courses may be organised at the EIB premises.