The EIB Institute, together with Católica School of Business and Economics, is pleased to announce its forthcoming seminar in the webinar series on "Social innovation, scaling and impact" for social enterprises! on "Negotiations" by Nuno Delicado, Negotiations Consultant and Professor at INSEAD, the Lee Kuan Yew School of Public Policy, UCP, IES-Social Business School and Social Entrepreneur and Founder of Pluris and SportImpact.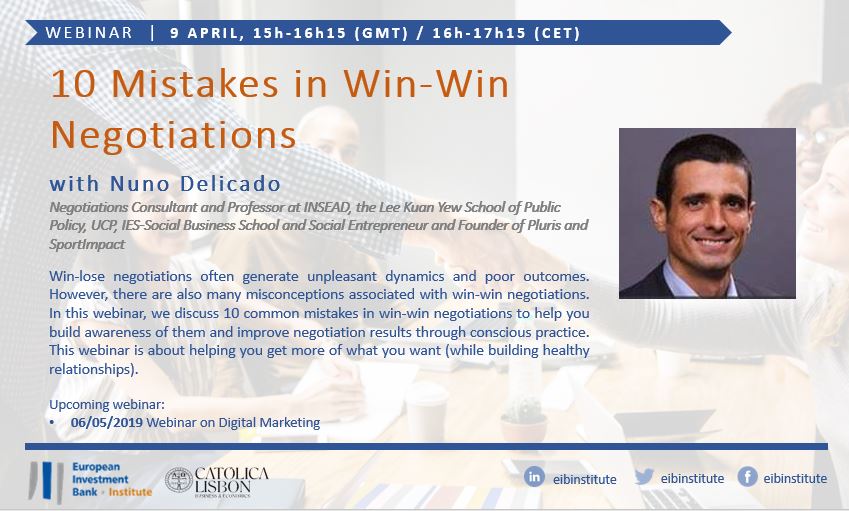 Places are limited! Register here!
To join the Webinar on 9 April, follow this link.