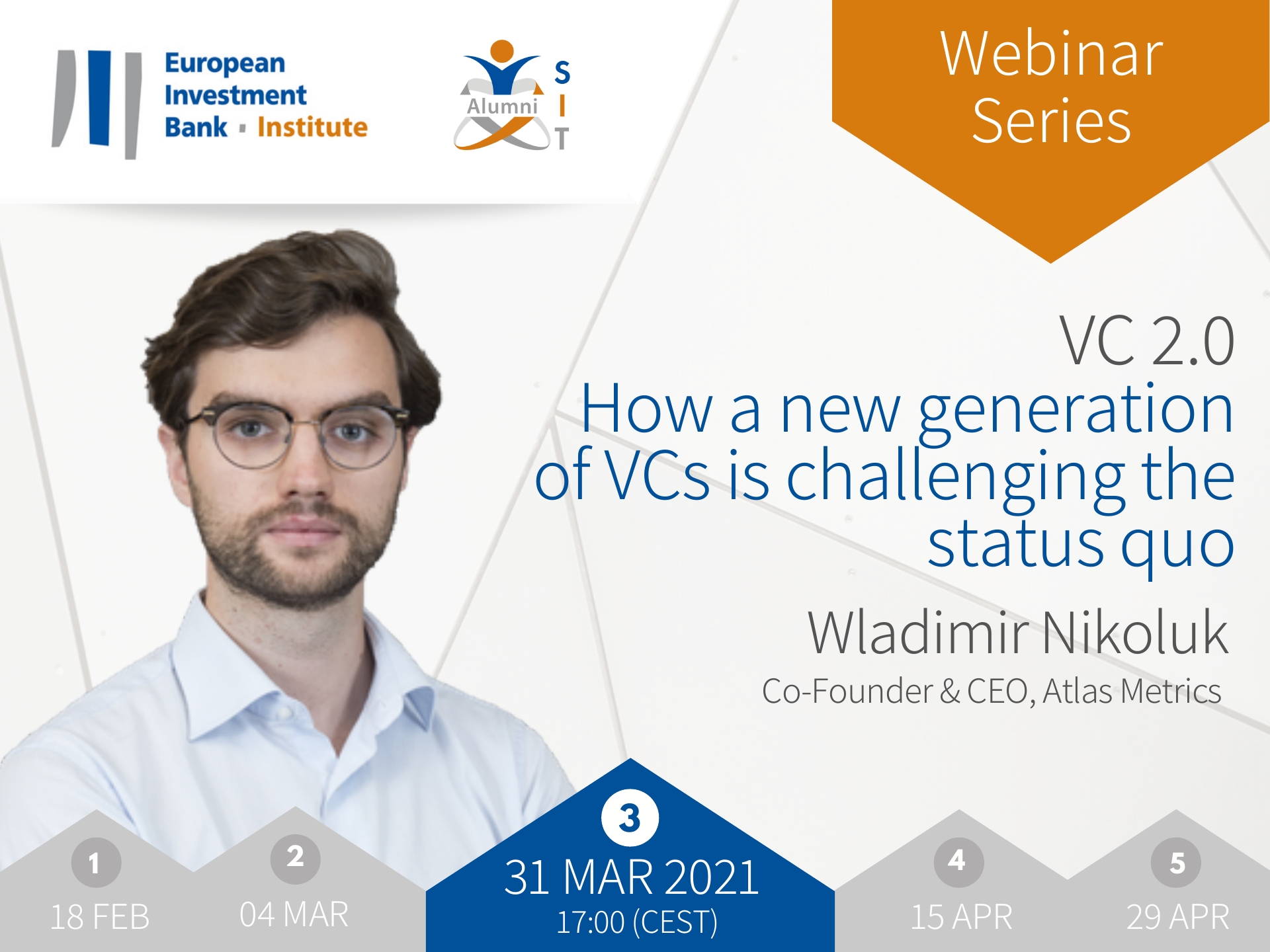 The EIB Institute is hosting a series of five webinars on "Raising venture capital with impact" with Wladimir Nikoluk from ImmerLearn . This series will explore how entrepreneurs can successfully use impact measurement to raise funding from existing and emerging venture capital funds.
Session 3: VC 2.0 – how a new generation of VCs is challenging the status quo
Deep-dive into 'pure-impact' VC funds that have emerged in the last couple of years. This session explores why they are focusing exclusively on impact, how they assess startups' impact, how they see their performance relative to traditional VC firms, what they see as the biggest impact trends and what the best-practices are for startups to manage both profit and impact at the same time.
Guest speakers: Tomas Kemtys,  General Partner at Contrarian Ventures and Camilla Dolan, Partner at Eka Ventures
The third webinar of the series took place on 31 March, click here to watch the webinar on YouTube.