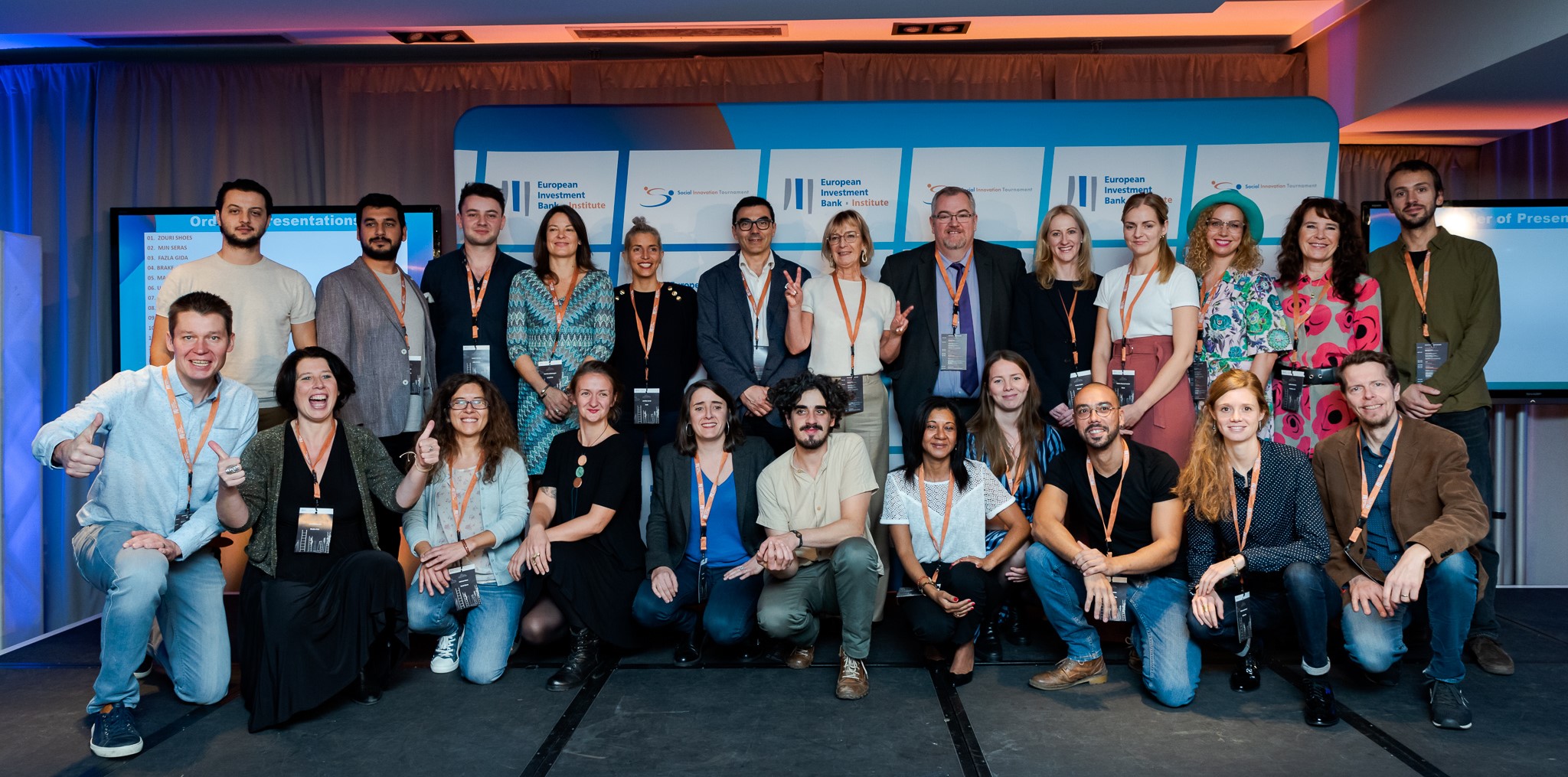 HeHop from France, Jelly Drops from the United Kingdom, Fazla Gida from Turkey and Zouri Shoes from Portugal are the winners of the eighth edition of the Social Innovation Tournament organised in Dublin, Ireland, on 24 October 2019.
HeHop who received the first prize in the general catagory seeks to break the circle of domestic violence thanks to an app that gathers legal evidence essential to tackling domestic abuse. Jelly Drops who received the second prize in the general category proposes hydrating treats for people with dementia. HeHop was also offered a half-day business-plan fine tuning by EY Transaction Advisory Services in Belgium.
Fazla Gida and Zouri Shoes received the first and second prize in the special category for projects focusing on sustainable consumption and production (SDG 12). Fazla Gida is waste management platform that provides holistic solutions, enabling the reduction of waste at source. Zouri Shoes is eco-vegan footwear brand that uses plastic trash from the Portuguese coast together with ecologic and sustainable materials.
Positive CV from Finland and Zouri Shoes from Portugal will benefit from the INSEAD Social Entrepreneurship programme.
The Social Innovation Tournament was established in 2012 by the EIB Institute. The Tournament seeks to further develop and support skills, resources and with perseverance to turn good ideas into meaningful and lasting social and environmental changes. Fifteen finalists from ten countries had initially been selected from 168 proposals submitted by applicants from 27 countries.
Click here for the press release.
Follow the link to see the results of previous editions.