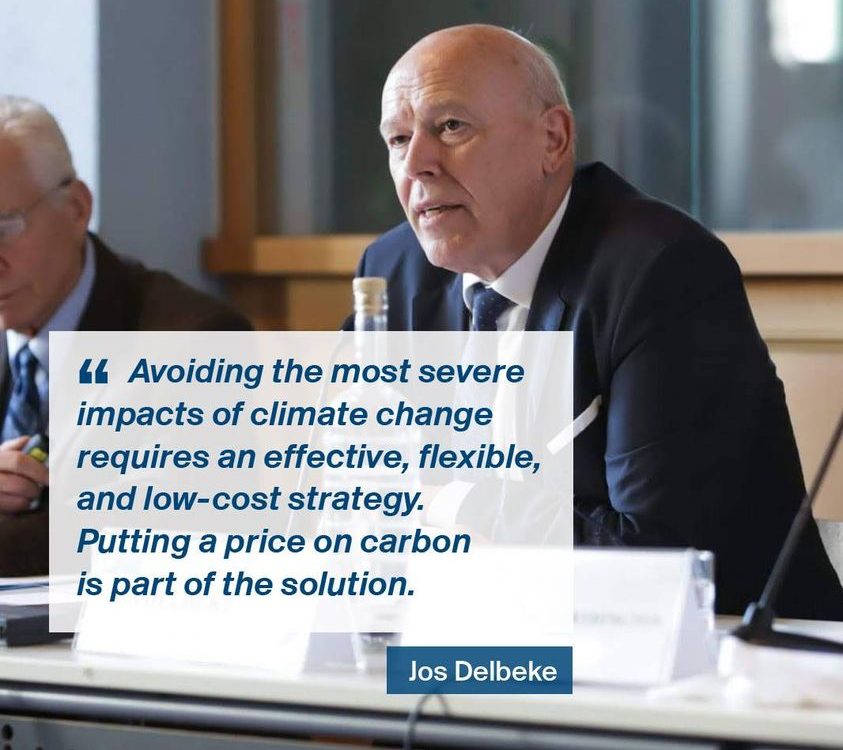 Professor Jos Delbeke has been appointed as the European University Institute's (EUI) first European Investment Bank (EIB) Chair on Climate Change Policy and International Carbon Markets ('EIB Climate Chair'). The former Director-General of the European Commission's DG Climate Action will work on issues related to carbon pricing and sustainable finance.
Set within the EUI School of Transnational Governance and building on the expertise already available at the Institute, the Chair will consolidate the EUI's position as a world-class centre of research and teaching on climate change policy.
The EIB Climate Chair is supported by the EIB, the EU's climate bank and the world's largest multilateral provider of finance for projects supporting climate action. It will connect the EUI's research and training with the EIB's expertise in both financial and non-financial aspects of climate policy, for example through the organisation of joint scientific events.
"I am honoured to be appointed as the first EIB Climate Chair", said Prof. Delbeke. "In the next five years, my colleagues and I will work to promote the transmission of the best climate policy practices through research, teaching and dissemination. Being able to count on the complementary expertise at the EUI and the EIB will be an asset."
"The EIB Climate Chair comes at a time when the EU's climate bank is drastically increasing its ambition for climate", said Emma Navarro, EIB Vice-President in charge of Climate. "We are aiming to support €1 trillion of investments in climate and sustainability between 2021 and 2030, to increase our share of climate financing to 50% of our operations by 2025 and to align all our financing activities with the principles and goals of the Paris agreement. Professor Delbeke brings with him a long experience and expertise in climate action policies and sustainable finance and we look forward to working with him to continue fostering research and awareness on topics and policies that are fundamental to achieving the European goal of carbon neutrality by 2050."