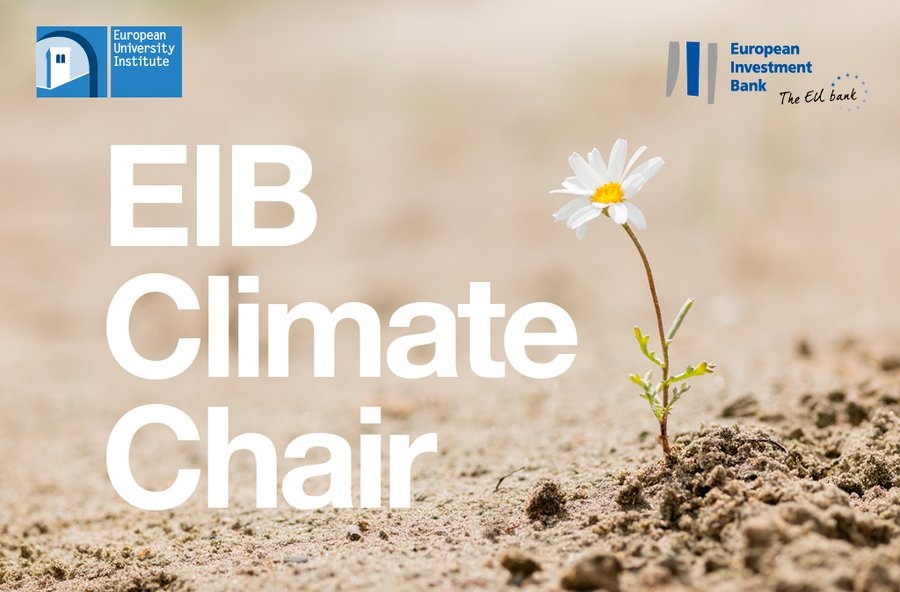 Prof Jos Delbeke, Chair of the EIB Chair on Climate Change Policy and International Carbon Markets at the European University Institute has been selected as a member of the newly created Climate and Environment Advisory Council of the EIB.
The  Advisory Council will provide independent advice and expertise on the activities that the EIB Group is carrying out to reach its climate action and environmental sustainability ambitions.
The Council met for the first time on 1st September and discussed the EIB Group Climate Bank Roadmap and in particular, EIB activities to support adaptation to the impacts of climate change and the EIB Group Paris Alignment for Counterparties framework.
The EIB Group Climate Bank Roadmap sets out in detail how the EIB Group aims to support the objectives of the European Green Deal and sustainable development outside the European Union.
The meeting was chaired by Christine Lagarde, President of the European Central Bank, and included the founding members of the Advisory Council: Christine Lagarde; Jos Delbeke, Professor, European Institute Florence (EUI) and Katolieke Universiteit (KU) Leuven, EUI's EIB Chair on Climate Change Policy and International Carbon Markets; Helena Viñes Fiestas, Commissioner, Spanish Financial Markets Authority; Board Member, Institutional Investors Group on Climate Change; and Rapporteur EU Platform on Sustainable Finance Civil Society; Heinz Jörg Fuhrmann, Executive Board Chairman, Salzgitter AG; Connie Hedegaard, Chairman of the Board, KR Foundation; Marcin Korolec, President of the Polish Electric Vehicles Promotion Foundation (FPPE); Bertrand Piccard, Founder and Chairman of the Solar Impulse Foundation; Johan Rockström, Director, Potsdam Institute for Climate Impact Research Business; Samantha Smith, Director of the Just Transition Centre, International Trade Union Confederation International organisations and Francesco Starace, CEO and General Manager, Enel.
The next meeting of the Advisory Council is planned for February 2022.
Through the EIB Institute, the EIB,  the EU's climate bank, aims to support academic research and share expertise to enrich knowledge building and knowledge dissemination on climate related issues.
To promote knowledge transmission in the field of climate action, the Institute is supporting two university chairs, the EIB Chair on Climate Change Policy and International Carbon Markets ("EIB Climate Chair") at the European University Institute (EUI) in Florence and the European Chair for Sustainable Development and Climate Transition at Sciences Po in Paris.