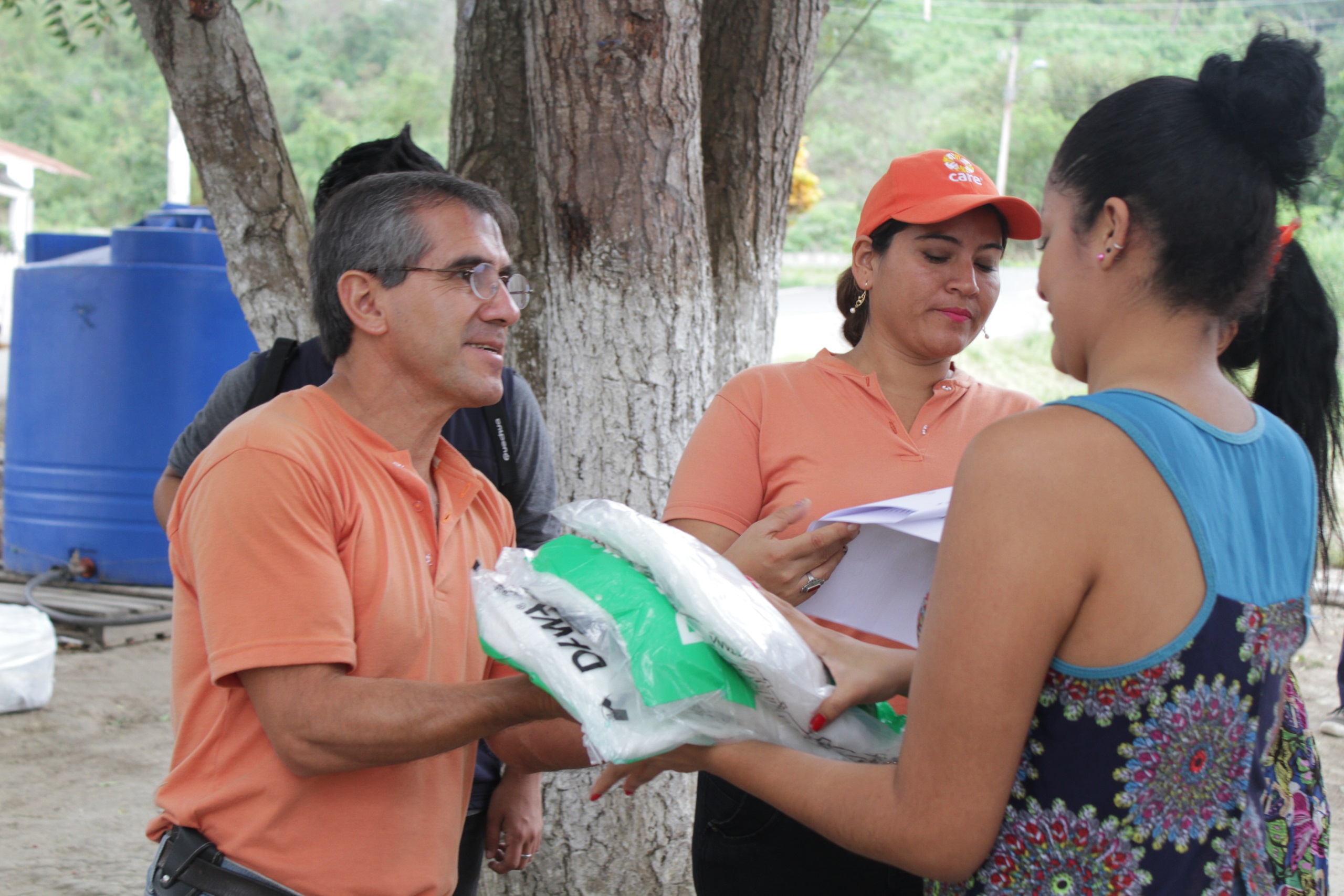 The Institute makes grants for purposes of disaster relief. In 2019, following Cyclone IDAI in Southern Africa, the Institute raised EUR 261 695. In 2018, following the fires in Greece, the Institute raised EUR 271 260 and EUR 250 000 each to alleviate the refugees crisis in Colombia and child victims of the earthquake and subsequent tsunami in Indonesia.  In 2017, it raised EUR 500 000 for Portuguese REVITA fund for reconstruction after the devastating forest fires in this country, EUR 250 000 for a donation following natural catastrophes in Peru and Colombia and the same amount for a donation following catastrophes in the Caribbean and Mexico. In 2016, the EIB Institute raised EUR 250 000 for a donation related to the earthquake in Ecuador and EUR 250 000 to help the victims of Hurricane Matthew in Haiti. This follows two donations made in 2015, one following the earthquake in Nepal and one for refugees coming to Europe.
The EIB Institute also organises donations of IT equipment no longer used by the EIB Group to non-profit organisations, local community centres or schools registered in an EU country.
In 2019, 91 schools and non-profit organisations in 15 countries benefited from the donation of 1 221 desktops, laptops, printers and other IT equipment. The EIB also donated more than 1 000 pieces of used IT equipment to African schools under a partnership with Close the Gap. Since the first contract with Close the Gap was signed in August 2014, the EIB has donated more than 4 000 pieces of IT equipment to the organisation.
Click here to read the Philanthropy Report 2019.
Copyright photo Nicolas Rodriguez/CARE